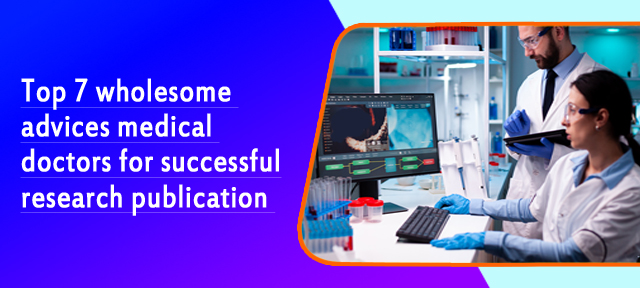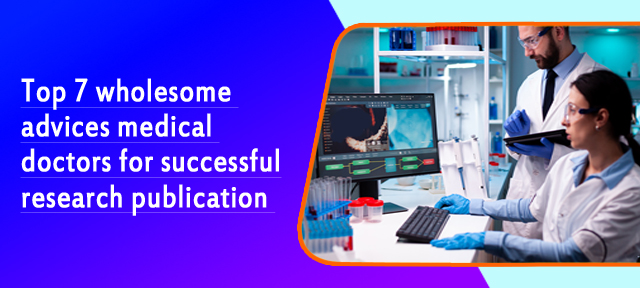 Physicians, doctors, and various health professionals also need publication in high throughput journals for professional and academic accomplishment. Post-graduation programs in medical universities have mandate criteria for publication of a 1st author manuscript for awarding the degree in the needed specialization. The hectic schedule of medical professionals pertaining to course work with regular internship and emergency duty poses a challenge to work towards successful publication of work.
The objective and focus should be clear and compact
An outline of the practically feasible experimental workflow and the needed consumables should be ascertained. Also, whether the research setup is an independent one or needs collaborative support from other hospitals and medical institutes should be ascertained. This will save the time needed in making MOU or other related documents.
High throughput statistical data interpretation
Appropriate test and sample size matter. The relevant method can be selected based on the relevant biomedical research.
Realistic selection of Journal
The journal selection should be based on the scope of work and also review time. A realistic approach to keeping views of the quality and content of work should be kept in mind while selecting a journal.
Opting for Case Report and IMAGES
Case reports are ideal for the medical practitioner as it reports the prognosis, diagnosis and follows up of a particular clinical condition. Case reports involving the scientific reporting of the medical interventions taken during the treatment of a disease. Many peer-reviewed journals ask for high throughput IMAGES that build up the author's story of a scientific journey in itself. The best part of Case Report is that they are compact, specific, and need comparatively less writing and data as compared to a review or original manuscript.
Visualization of findings with clarity
The visual interpretation of data is a highly significant aspect of scientific writing particularly in the context of medical practitioners. High-resolution non-pixelated figures are the key contributors to successful publication.
Furthermore, tables and chart presentations should be informative and precise
Well articulate scientific narrative for prospective spectators
Information in the manuscript should be efficiently presented to keep the audience hooked to the subject. The projection of the article should be based on the target audience. The latter can be clinicians or scientists. Therefore the word selection and the presentation style should be specified accordingly.
A constructive response to editor and reviewers
A professional and affirmative approach while responding to editor or reviewer queries assures a successful publication.
Apart from the need intellectual competence, practical temperament and readiness to accept the flaws or criticism in a constructive manner are a needed attribute which not only enriches the scientific accomplishments but also ascertains long-term goodwill.