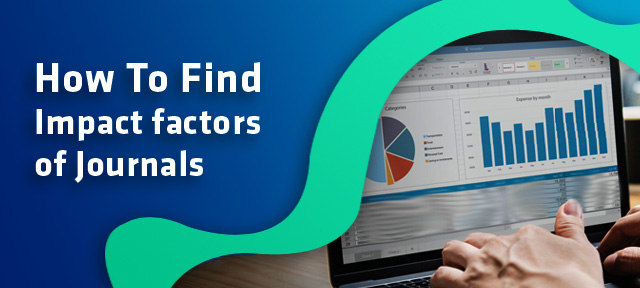 For an academician, the impact factor of the journal is the most critical factor in consideration. A journal's impact factor is based on how often articles published in that journal during the previous two years (e.g. 2000 and 2001) were cited by articles published in a particular year (e.g. 2002). The higher a journal's impact factor, the more frequently articles in that journal are cited by other articles.
The impact factor gives an approximate indication of how prestigious a journal is in its field, which affects the author's fortunes in case of acceptance for publication. The impact factor is also essential for background research and referencing, as any scholar would first like to have an idea of the impact factor of a journal before reading or subscribing to it.

While many people know about the impact factor, young scholars often have trouble finding a journal's impact factor. Here are some examples of for searching a journal's impact factor.
The journal Website: the most common place to check for the impact factor is the journal's website itself. Reputable peer-reviewed journals will certainly display accurate impact factors on their websites. For reputed journals, check the Journal Impact factor (JIF) profile page that applies to the current (most recent) year. Many journals also provide the JIF calculation, a JIF trend graph, a citation distribution graph, and a list of the items contributing to that year's JIF. Clicking 'All Years' instead of 'Current Year' above the graphs will direct to the journal's profile page containing the journal metrics for all the years.
Dedicated sites for Impact factor: Researchers are mostly attracted by the impact factors of the journals. For such requirements, one can simply check the websites of the agencies that provide the impact factors. For instance, one can check the online portal of the Journal Citation Report (JCR) which is now open source based. This allows users to access platforms like The Web of Science to make different types of searches. One can look for subject-specific journals with relevant impact factors, or compare scores between different impact measures.
Today there are various portals like Clarivate Analytics (by Thomson Reuters), InCIte Journal Citation Report, Journal Citation index by SCOPUS, and the Directory of Open Access Journals (DOAJ) that allow users to make different types of searches and comparisons.
Utilizing your online library:  Nowadays, most research institutions have subscriptions to JCR. Subscription to the University Library allows subscription to JCR. Moreover, some advanced institutions maintain their own list of Impact factors for the journals they subscribe to as independent databases for internal references.
Views : 3800