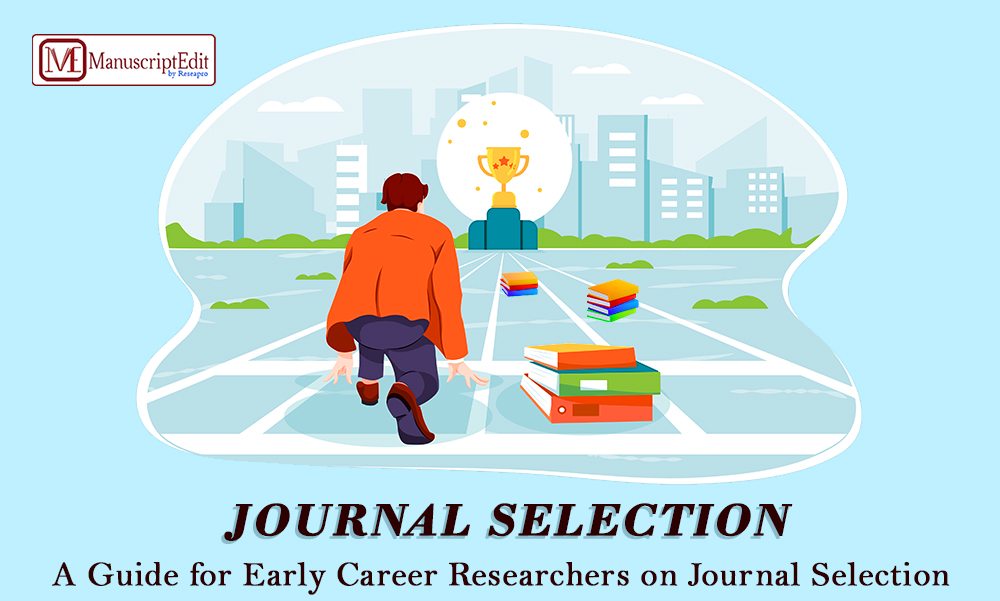 Introduction
Engaging in research as an early career researcher can be both thrilling and daunting, yet selecting a journal to publish in can be one of the biggest decisions on this journey. We explore some key challenges faced by early career researchers when selecting journals for publication. In this blog, we will learn effective strategies to increase visibility and impact and essential considerations when selecting journals for our manuscript or research article.
Fig 1. Mean importance given for each factor by the authors of the medical and social science domain
Key Questions
What challenges do early career researchers typically face?
How can early career researchers increase the visibility and impact of their research?
Which criteria should guide the selection of publication journals for early career researchers?
From where I can get guidance for choosing suitable journals
The journey of journal selection for publication:
Journey of Journal Selection for Publication:
Key Challenges as an Early Career Researcher's:
Limited Experience and Networks,
Balancing Research with Other Responsibilities,
Coping With Rejection and Peer Review Feedback
Strategies to Amplify Research Impact:
Utilizing social media and academic networking platforms
Working collaboratively with established researchers
Generating engaging research summaries and press releases
Journal Selection Criteria:
Research Scope and Fit
Review Process and Acceptance Rates
Quartiles
Impact factor
Navigating the Journal domain
Utilizing Journal Search Tools
Seeking Advice from Mentors and Peers
Analyzing Journal Metrics and Impact Factors
5.Benefits Worth Noting
Increased visibility leads to more citations and an expanded audience.
Strategic networking may open doors for collaboration or funding opportunities.
Targeted journal selection helps ensure the appropriate readership.
Parameters to evaluate a journal.
If you are starting a career as an early bird researcher, then this is a must for you in your journal selection.
Scientific Rigor: To evaluate a journal's quality, evaluate its research from recent years by reviewing research methods, data analyses, references, plagiarism checks and use of recognized reporting guidelines – these practices ensure scientific rigor and transparency.
Editorial Quality: As part of your assessment of journal quality, take note of its writing quality across publications – especially editorials. Misspellings, grammar errors and unclear writing could indicate lack of editorial oversight and reviewer commitment while poorly constructed titles and abstracts could also signal problems within an editorate.
Peer Review Process: An excellent journal should be open about its peer review process, outlining criteria, reviewer selection, review type, timelines and ethical standards on its website.
Ethics: Quality journals provide information on various ethical aspects, such as plagiarism, conflicts of interest and research involving humans or animals; with clear expectations on authors regarding how they manage these issues. Reputable journals follow established ethics guidelines such as ICMJE, COPE and WAME to uphold ethical standards.
There are other factors which you can also explore such as impact factors, editorial board members, journal business model, Author's copyright and rights, Indexing status, and Journal operations.
Conclusion: Taking Action:
As you navigate the early stages of your research career, remember that challenges are opportunities in disguise. By strategically increasing your research's visibility and choosing the right journal, you can pave the way for a successful academic journey. Share your findings, collaborate with peers, and always aim for meaningful contributions to your field. Your research matters, and the world is waiting to hear from you.
Let us help you to Explore, Connect, Publish, and Make Your Mark through scientific publication @Manuscriptedit.com