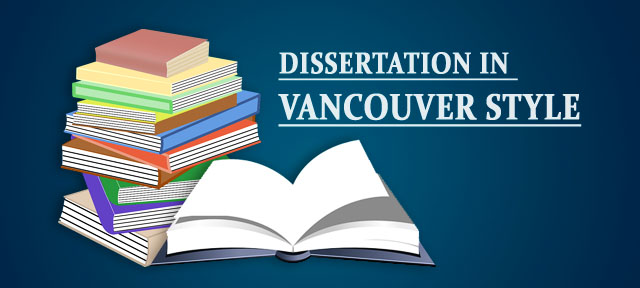 What are the 2 main components of a Journal?
Bibliographic Elements
Punctuation Marks
Why Citation is essential?

Citations are an important part of any thesis or scientific management recitation is done and has to be done whenever you quote information from the work of any other person. If you directly quote, paraphrase, or summarize the essential elements of others' works in your work, an in-text citation should follow.
How to generate a rank towards Citation?
By using Online Journal (English editing) tools such as Zotero Reference Manager, Mendeley Reference Manager.
What is Vancouver Style?
Vancouver Style is predominantly used in Medicine and Science, Sequential in Manuscript Numbering with a Bibliography at the end of the text. Vancouver Style uses Numerical References in the text either numbers in brackets or subscripts and each source when cited is assigned a number that is matched to a full number reference. The Numbering is done in Arabic Numerals and Journal names are abbreviated based on the National Library of Medicine Catalogue. Vancouver Style has two parts.
In-text Citation – briefly interrupts your text to indicate something that you have read.
Corresponding references – Gives the information about your source so that others can find it.
What are the key points to be highlighted in your Article?
Authors – Family Name and Initials
Title – Full title of the Article
Journal Name – Abbreviated title of the journal
Publication Date – Year, Month, Date
Volume & Page Number – Issue No: Page No
The crucial part about writing the citation is the arrangement of this information with Punctuation Marks. If there are more than 6 Authors, write et al (and others), after the sixth authors' names.

What are the Points to remember for a numerical dissertation?
If you forget a source, your numbering will be off, and your readers will be routed to the wrong sources. Because numerical references require numerical order, the best time to number and arrange your citations is when your thesis is nearly finished, as modifications to the order of your references are improbable. You can insert brief tags like author surnames, shorter titles, publication dates, or anything else that will efficiently bring you back to the appropriate sources while the document is still being created (maybe in parenthesis or square brackets to differentiate them from the rest of the material). Special guidelines for theses and dissertations may exist at your university or department, which may include specific directions on how to record page numbers.
Conclusion
A Citation is most important for quoting the source of your information and that the content is not plagiarized. It is a way to acknowledge the source of work and inform the reader of the source of the published work. If you're writing a thesis or dissertation in the medical or biological sciences, you will almost certainly need to include numerical references like those required by the Vancouver referencing style. In most circumstances, all that is required for each citation is a number, making numerical references relatively simple to create in running text.
Views : 539