Frontiers and Yale University have formed an OA agreement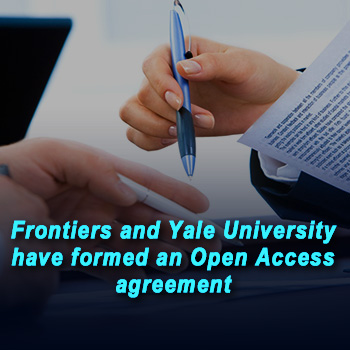 Yale University has shown immense support to the community of research scholars by making their research work available as open access. In order strengthen this support further; Yale University Library has entered an institutional agreement with Frontiers.
Under this agreement, Yale-affiliated corresponding authors will benefit from a 15% membership discount on article processing charges or APCs. However they would have to submit their manuscripts with Yale University using their institutional email id to make the process easier otherwise Frontiers will verify credentials of the authors who submit from a different/personal email id, claiming to be a Yale-affiliated author.
Reference Link: http://www.stm-publishing.com/yale-university-and-frontiers-form-open-access-publishing-agreement/