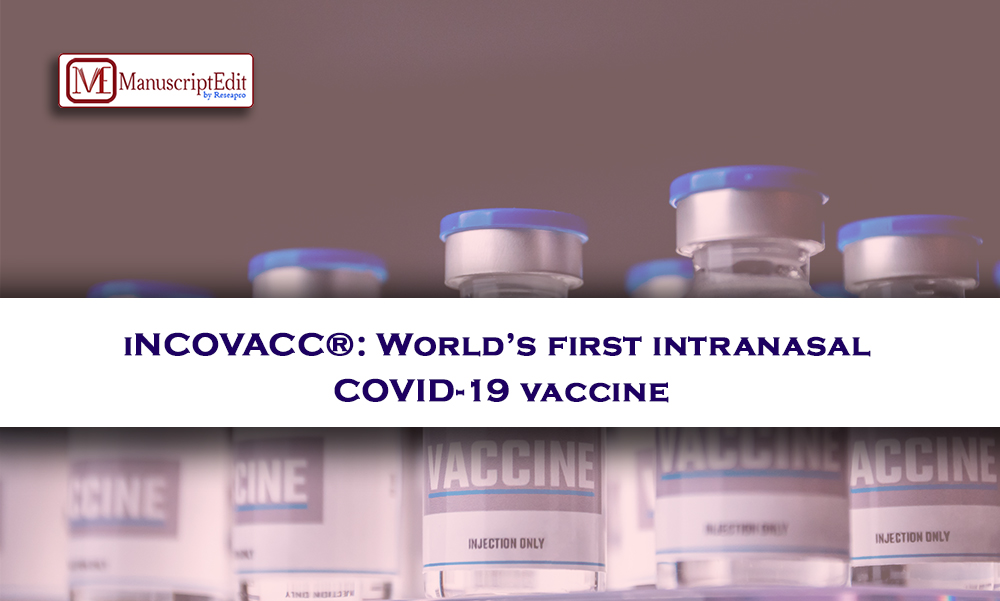 Since the spread of the COVID-19 pandemic, several vaccines have been rolled out for emergency use against the SARS-CoV-2 virus and its variants. On 01st December 2022, the Central Drugs Standard Control Organisation (CDSCO) approved the world's first intranasal vaccine for COVID-19, which could be used in emergency conditions for 18 years and above.
iNCOVACC® [ChAd36-SARS-CoV-2-S (Recombinant)]
The BBV154 intranasal vaccine is a novel vaccine with an adenovirus as its vector, with a pre-fusion stabilized spike protein. It induces a broader immune response at the administered site, i.e., nasal mucosa, releasing neutralizing IgG and mucosal IgA antibodies with T-cell responses. The nasal route is considered a potent vaccination route because the nasal mucosa has an organized immune system. Clinical trials' phases (Phases I, II, and III) showed successful outcomes.
Administration of iNCOVACC®
The vaccine is set to be administered in 2 doses with a gap of 4 weeks (28 days). Each vaccine vial is 0.5ml with a total of 8 drops in one dose (4 drops in each nostril per dose). It can also be administered as a booster dose for persons 18 years and above, approximately 6 months after the completion of the primary vaccinations of COVAXIN or COVISHIELD.
Efficacy of iNCOVACC®
A satisfactory immune response has been observed against several Delta, Beta, and Omicron variants, including the most recent variant BA.5, following evaluation of the iNCOVACC® nasal vaccination. When the cell-mediated immune response to SARS-CoV-2 variants, including omicron variants, is investigated, it is discovered that the response is consistent across variants.
Advantages of iNCOVACC®
It is a needle-free and non-invasive vaccine.
No trained health expert is required; hence there is the vaccine's ease of administration.
Any risks related to the needles, such as injuries and infections, are prevented.
It meets high compliance with following all cGMP guidelines.
The vaccine can meet the global demand by scaling up the manufacturing process.
They are designed and developed for low-income and middle-income countries with less cost.
The vaccine is stable at 2-8°C for storage and distribution.
Side effects observed
Typical systemic side effects include fever, headache, and fatigue, whereas some uncommon systemic side effects may be observed, like weakness, cold, cough, itching and redness of the eyes, joint pain, and breathing problems.
Some local effects may be nasal pain or sneezing with a runny nose.
Bharat Biotech's intranasal vaccine is approved to be sold at all private hospitals at Rs. 800/- with 5% GST per dose.
---