How to increase citation count for any research paper in 10 different ways
If you are an already published author, you may know how important the number of citations to your research work is. For those who are students or someone just here to know how it all works, read on!
A citation can be simply defined as "a reference to the source of information used in your research". The amount of papers you publish is important to your career. However, the number of time your work gets cited by others is even more vital as it shows the impact your research has in that particular field. Increasing citations may help in securing funding for your research too as agencies look at combination as well as number citation made in a paper before making decisions on research grants.
Here are 10 things that you should keep in mind in order to be a well-published and frequently cited author: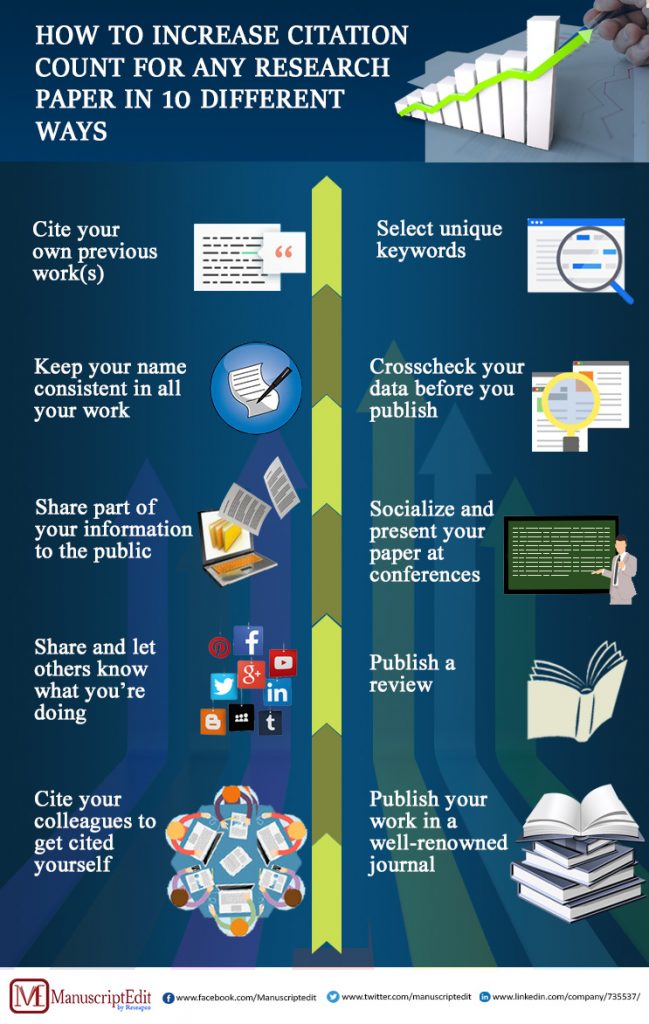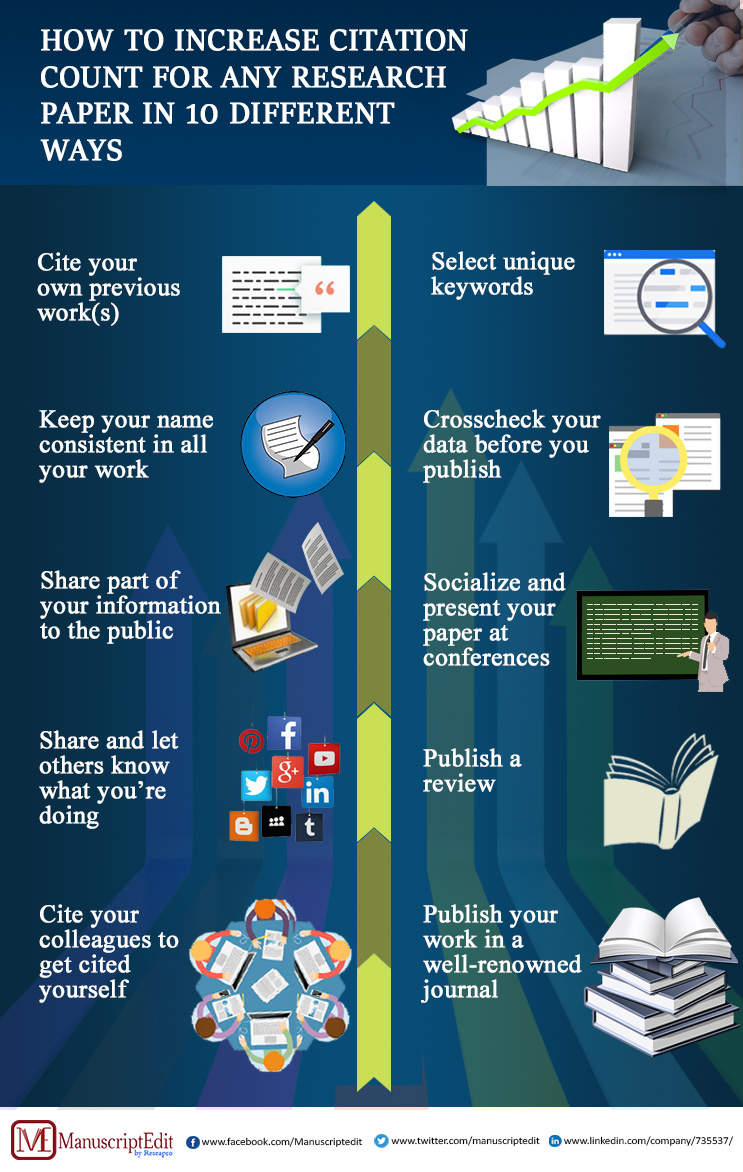 For more information please visit: https://www.manuscriptedit.com/scholar-hangout/increase-citation-count-research-paper-10-different-ways/