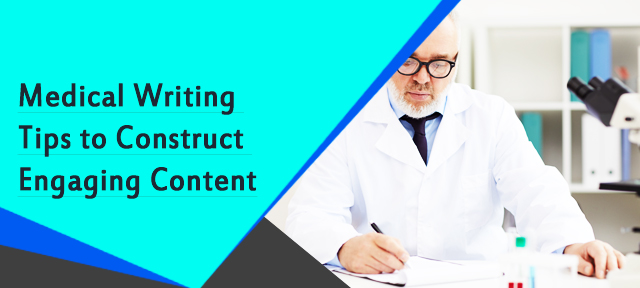 Effective medical communication is critical in health education, research and regulatory processes, pharmaceutical marketing, and public health. As a result, becoming a medical writer necessitates the development of a specialized set of talents.
Writing a Research paper for publication in a medical journal might be difficult for those unfamiliar with the procedure. Scientific integrity, innovation, and interest are, without a doubt, the most important factors in determining whether or not a paper is accepted for publication.
Follow Guidelines
If you don't follow directions, it may result in unnecessary and time-consuming alterations (such as word count or format styles) as well as prejudice on the side of the reader.
Keep it Simple
A conversational style is required for the majority of medical writing. Define within the context of the sentence whenever you hire a rare or medical term. Don't assume medical writing is academic unless you're writing for an academic journal.
Clarity
Sets defined goals organize ideas, and encourages innovation. For many writers, wordiness and Punctuations are common issues. Ensure every effort to minimize needless words, as they are another way to exhaust your reader.
Make use of visuals
It may be preferable to give the same information in a simple table or graphic if it is possible. It's tough to understand the long paragraphs. Therefore a few little visual components serve to break up the main content.
Data integrity
To assist your readers in following your research, provide a logical structure for your manuscript. It is a common problem for non-native English speakers, but it can also be a problem for native English speakers.
Stay Consistent
Delivering consistently high-quality work is one of the keys to increasing your success as a medical writer. You're supposed to be accountable for every information you give, whether you're writing a conference presentation or a product instruction manual. Transparency and accuracy are non-negotiable.
Completeness
The content should be comprehensive and free of any opacity for the reader. The medical writers should note the study's shortcomings, including the design and conclusions.
Language Problems
The most common difficulty in scientific and medical writing is nominalization. Nominalizations produce weird, and difficult-to-understand statements understand. Use Abbreviations sparingly. As a result, the reader is obliged to go back and retrace their steps to find out what happened. The word Respectively exhausts and perplexes the reader. Therefore it's best to avoid it.
Up-to-date Knowledge
The good medical writer stays up to date on the latest developments in the area.
Subscribe to important publications
Attend key events and conferences
Complete ongoing training
Medical writers with training from a reputable and well-known university have the necessary credentials to back up their resumes.
Conclusion
Every medical writer requires a fundamental understanding of life science principles and terminology. However, a thorough knowledge of the subject matter aids various types of medical writing. Increasing your understanding of different medical disciplines provides a solid foundation for communicating important health-related ideas with your target audience.