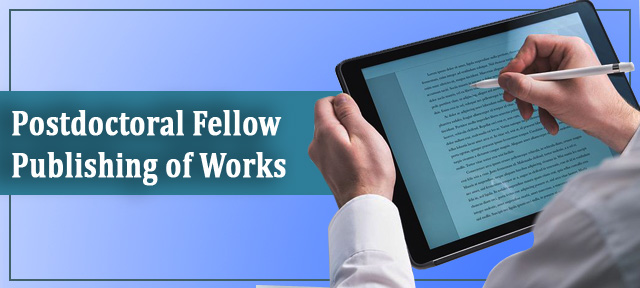 What is a Postdoctoral Fellowship?
Postdoctoral is one of the obvious preferences after a Ph.D. They are early Scientists who have recently earned their doctoral degree either a Ph.D. or MD, employed in a temporary research contract. After completing a degree, many scientists choose to pursue additional specialized training. This extra training is called a Postdoctoral Fellowship. This is considered as the highest education degree.
Who is a postdoctoral Fellow?
The Scientist who undertakes this training is known as Postdoctoral Fellows or Research Fellows or Associate Researchers. The Postdocs are incredibly important members of the Institute's Research Family and their work plays a vital role in making impactful discoveries.
What Factors are to be considered in the Postdoc Fellowship?
It is working in the field of expertise. So, Choosing the Research field is an important factor before opting for Postdoc Fellow Training. Choosing the lab that fits your research field.
What are the benefits of taking a Postdoc Fellowship?
Postdoctoral are becoming a prerequisite for a successful academic career.
Career Development Opportunities – Extended period of Training after obtaining your Ph.D. More flexibility than Doctoral Doctorate (Without teaching and administrative responsibilities). Expand your skills to understand a new field of work.
New Research Opportunities – It is a valuable educational experience for those who wish to pursue a career in Research. Learn a new field and become an expert in the given subject. Offers an excellent opportunity to perfect your skills and prepare your life as an independent researcher. Spend all your time in Research. You can submit several Journal Articles based on Doctorate, several grant applications, and collect data for Future Publications.
New Skills – A well-chosen order of Doctoral and Postdoc Research areas can provide you with a broad and distinctive set of skills that allows you to develop particular fields of study as an Independent Researcher. More time to acquire Technical and Research Skills. Gain additional value from Ph.D., knowledge skills in a new field.
Intellectual Development – Most important and influential part of Research training. Pursuing a high-level scientific career is a must.
 Submission of Papers
The number of Papers to be submitted depends on the following criteria
a postdoctoral fellow's field of study
area of specialization
the duration of the postdoc research time
the availability of equipment and resources
the likelihood of collaboration
the amount of technical and other assistance given
the type of publications anticipated all play a role
In some areas, ten or more publications per year are needed to be recognized as exceptional, but most, if not all, are likely to be co-authored; in others, a single publication per year is sufficient; in others, a single publication per year is sufficient. The quality of the paper is what matters. The best way to figure out what would work best for you and your situation is to learn everything you can about the types of publications that active postdocs in your field and at your institution are required to produce.
Conclusion
Postdoc Position is a very competitive, high level of Academic Career and important career path of a Researcher. Be mentally prepared to undergo the Postdoc publishing process.