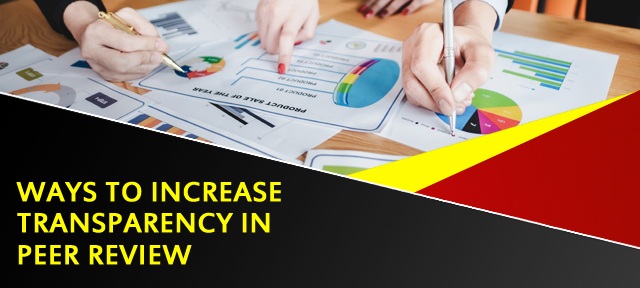 Openness, fair and transparent peer review is the objective of reputed journals around the world. Researchers vary in their opinion about peer review as some find that merely openness is not sufficient but other effective strategies should be implemented.
Researchers believe that the evaluation process may vary based on the position of the researcher. In such cases, a partial double-blind review of my work. On the other hand, the scientific community feels that author's details in terms of their experience, a field of interest, and past work, material, and equipment details should be mentioned.
Peer review can vary from one author to another hence, one mode of review should not be considered for all, therefore journals should be discussed with a number of authors, reviewers.
Transparency means varies from one person to another such as some may like the idea of citing the reviewer's comment along with his identity while for others it may not work. Peer review also includes disclosing reviewers' details, providing feedback on the decision of the reviewer.
Some journals have started reporting reviewers' comments along with the author's response in the article.
Researchers also suggest that duly signed reports from editorial boards or reviewers are an effective way of peer review. Peer review is a two-way process that needs clear guidelines from journals and a declaration of conflict of interest.
Registered reports are new ways of peer review wherein the objective and intended methodology is registered before the starting of the work itself. If the content satisfies the reviewers then the research report is accepted irrespective of the outcome.