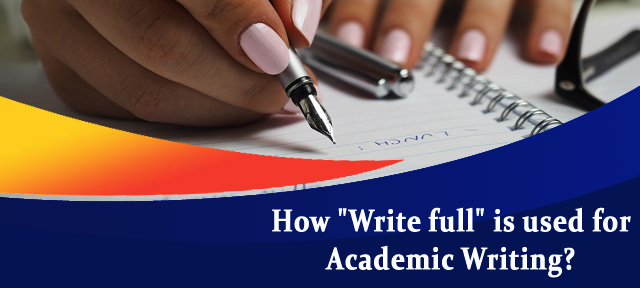 What is Write full?
Write full is a tool that compares your text to databases of correct language It uses Natural Language Processing and Google Books, Web, Scholar, and News for its databases to help you develop your writing. The program is available for Linux, Windows, Mac, and Chrome plugins. It is free to use but not open-source software. It uses Google Translate to translate text (to English only for now).

What are the useful features in Write full?
The tool, which is targeted at authors has a number of useful features such as
The ability to see how often your text appears in a database.
Compare the frequency at which two phrases appear in a database and how they are used in context.
See the synonyms of a given word are used the most in the text you've chosen
Defines words and determines how the text is pronounced.
Employs artificial intelligence (AI) in the form of Deep Learning algorithms and a large language database. It examines a text using language models derived from millions of previously published documents. Corpus linguistics is a branch of linguistics that uses databases to analyze language in a systematic way. Corpus linguistics is also widely used in the area of language learning and teaching to search for accuracy.
The Academic Word List and the Phrase List, both of which provide learners of English with the most commonly used terms and phrases in the English language, are the most widely used sources.
Not only recommends ways to enhance the text, but it often illustrates how terms and phrases are used, how often a term or phrase appears, and how to compare the frequency of words or find out the words or synonyms that are most commonly used in a given context.
Corrects grammar, vocabulary, punctuation, and more in academic writing using language models educated on millions of journal articles.
Write full For Academic Writing
A grammar review isn't enough for academic writing. Write full improves writing quality and accuracy by combining big data and artificial intelligence.
Write full offers text revision that is automated, as well as access to a database of published articles that can be used to investigate real-world examples and trends of language use.
It has a Word add-in, an Overleaf extension, and two mobile applications to choose from.
It is a tool that assists researchers in improving their written English and allowing them to write in a more confident manner.
It proposes changes to academic language use, such as sentence structures in scientific literature, discipline-specific vocabulary, and proper word use, and is much more than just a grammar and spelling checker.
Rather than a collection of grammatical rules, suggestions are based on real-world, context-specific use.
It has learned billions of sentences from scientific literature using Artificial Intelligence, setting it apart from traditional rules-based grammar applications.
Conclusion
Write full is an excellent tool for Academic Writing,  It is intended for all researchers and students who write and publish professional texts in English despite not being native English speakers. It is the latest wave of scholarly writing assistance, used by teachers, scholars, universities, and publishers all over the world.
Views : 599