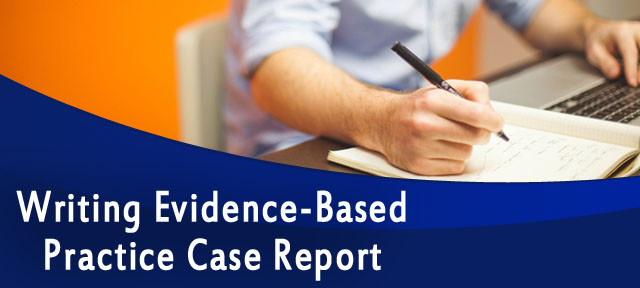 Writing a Case Report for Journals is one of the best ways to get started in Medical Writing. Medical Case Study Report describes an unexpected Symptom or Disease. They can explain a medical or therapeutic problem or provide critical information about an adverse reaction to a specific procedure. Case reports can be used for instructional purposes to provide a wealth of clinical knowledge on a valuable lesson learned in practice. Preparing a Case Study is easier than Research Design.
What is Evidence-based Practice?

Evidence-based Practice is combining the Best Research Evidence with Clinical Expertise and Patient Preference.
Evidence-based Practice is based on the following things:
External Evidence – Systematic Reviews, Randomized Control Trials, Best Practice, Clinical Practice Guidelines that support a Change in Clinical Practice
Internal Evidence – Healthcare Provider Expertise, Quality improvement Projects Outcomes, Initiatives
Patient Preferences
Patient Values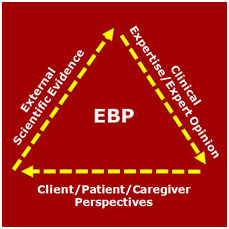 Types of Case Reports 
Diagnostic – Answers Challenging Diagnosis
Treatment – Discusses management of the Case
Educational – Use a Case to teach a specific subject
What are the Components of a Case Report?
Title – Title should be Descriptive
Abstract – The abstract should be 100 – 250 Words.
Introduction – Summarise the Content
Case Report – There should be a concise description of the patient's medical history, examination, test results, and care. It should contain the following things: history, examination, examination findings, investigations, results of investigations, treatment intervention used, the outcome of treatment
Discussion – There should be a concise description of the patient's medical history, examination, test results, and care.
It should answer the following questions
Why did you choose this patient for your case study?
What is known about related cases in the literature?
How uncommon is this ailment?
What is the scientific basis for this ailment?
What is the source of this ailment?
Why did you decide to intervene?
What impact did your activities have on the patient's outcome?
What are the most popular treatment options for this condition?
What are your recommendations?
Conclusion – Summarise the Findings
Reference – Should be written as per the Journal's Requirement
Acknowledgments
Steps in EBP
Ask – Working out what you want by formulating a Clinical Question in PICO Format. PICO Format is used to extract the Information from a Clinical Situation to focus on a Particular Question.
P – Patient, Population, Problem
I – Intervention Planned
C – Comparative Intervention
Search – Identify the Key Components by converting Clinical Questions into a Search Strategy. Search for the Highest level of Evidence for the Clinical Question.
Appraise – Appraise the Evidence for its Validity and Usefulness
Apply – Apply Evidence into Practice
Evaluate – Evaluate the effectiveness of the Process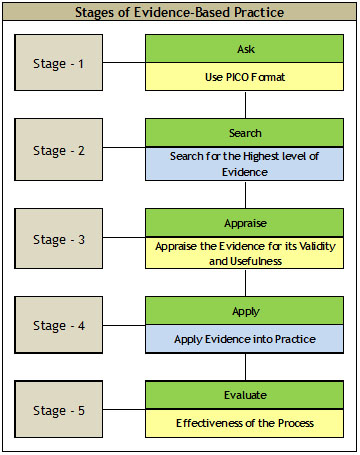 Conclusion
Case Reports are crucial in the world of science. When evaluating the importance of case reports, there are a few things to keep in mind. Conclusions drawn from Case Reports can usually be re-established. Case reports also serve as a solid basis for future medical education by allowing for comparison and documentation of novel medical aspects.
Views : 620