University collaborates with AI company to further medical research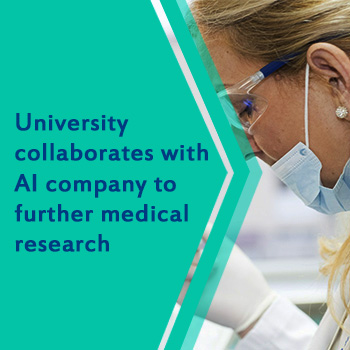 Global consulting and IT services firm, Infosys is partnering with the University to develop precision medicine technology. The University will gain access to all of the AI problems Infosys is trying to solve. The University in return will provide its expertise in computing systems.
The AI will be used to study biological which may lead to development in the field of healthcare such as prediction of patient's behavior, diseases and prohibiting higher healthcare costs.
Reference Link: https://dailyillini.com/news/2019/09/05/university-partners-with-ai-company/